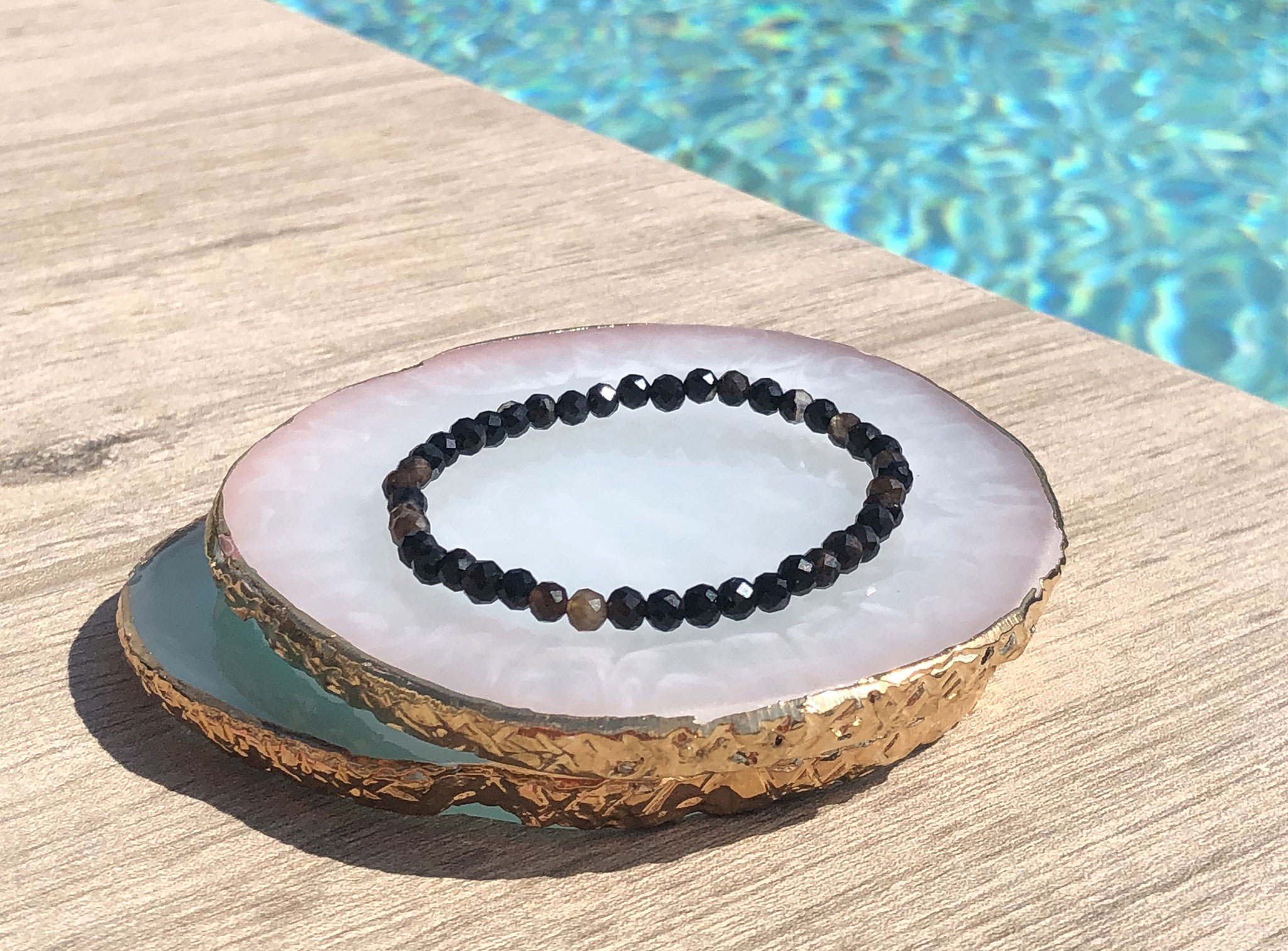 Black wish bracelet
DESCRIPTION

Make a wish !

To celebrate the arrival of summer, Soleil de nuit is launching its collection of real stone bracelets.
From bold, vibrant tones to subtle, harmonious combinations, our collection comes in a range of colours to suit every style and occasion.
Black Agate
RELAXATION
FOCUS
PERFORMANCE

Size: 7.5 cm diameter elastic bracelet.