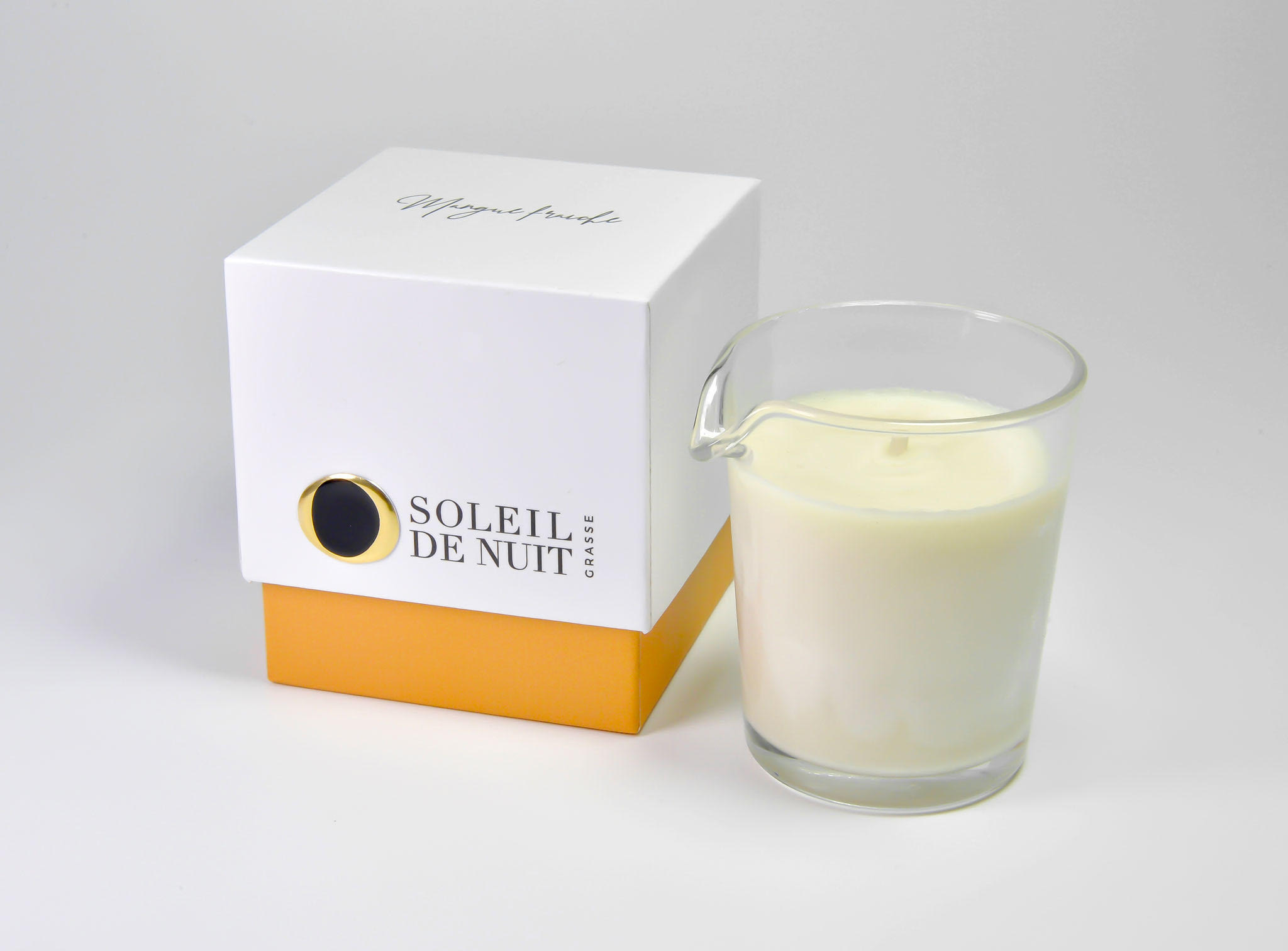 "Mangue fraîche"
candle
DESCRIPTION
"Ripe, juicy and tasty mango" - Fresh mango
Soleil de nuit takes you to a whole new level with its range of candles designed exclusively for the bath. These candles will accompany you in your moment of relaxation by delicately perfuming your bath water and leaving a light perfumed note on your skin that will soften it and protect it from tightness and dryness.
4 subtle fragrances are available for you to enjoy your warm scented bath.
Size: 6.7 cm high / Diameter: 5.5 cm
How to use it ?
Light your Soleil de nuit bath oil candle on the edge of your bathtub while the water is running while the wax melts.
After 15 minutes, extinguish the candle and pour a few drops (3 to 5 drops) of natural fragrance oil into your warm bath.
This will lightly perfume your bath water and protect you from the tightness caused by prolonged immersion by enveloping you in a moisturising film. All you have to do is enjoy it. Contains vitamin E.
A 60g massage oil candle can be reused as many times as you like.
You can use it for between 15 and 20 baths.
NOTE: the components of massage oil candles and bath oil candles have nothing to do with those of a classic scented candle. Everything is designed for contact with the body and dermatologically tested.